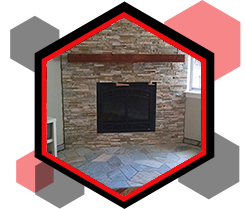 Quality Masonry for Your Project
The strength and durability of masonry is beyond question. It's one of the longest lasting building materials and is extremely fire resistant. For your next project why not use beautiful natural stone, brick, or block as a permanent building exterior. Add to the value of your property at the same time.
Entrust your project to the brick and stone experts.
About Us
With over 20 years of experience SL Masonry places a strong emphasis in providing quality Old World Craftsmanship and professional service, customized to the needs of our clients. Superb customer satisfaction and great quality work are our prime goals. Our jobs are always done on time and done right.
Contact
Thank you for your interest. Please reach out with questions or comments using the information below. We look forward to hearing from you.
Phone
(360) 624-5069
Email
Send us an Email
Address
PO Box 3014
Battle Ground, WA 98604
Proudly Serving Vancouver, WA and Surrounding Areas